Enjoy the Beach With a Bang!
Free Fireworks Every Wednesday Night on Okaloosa Island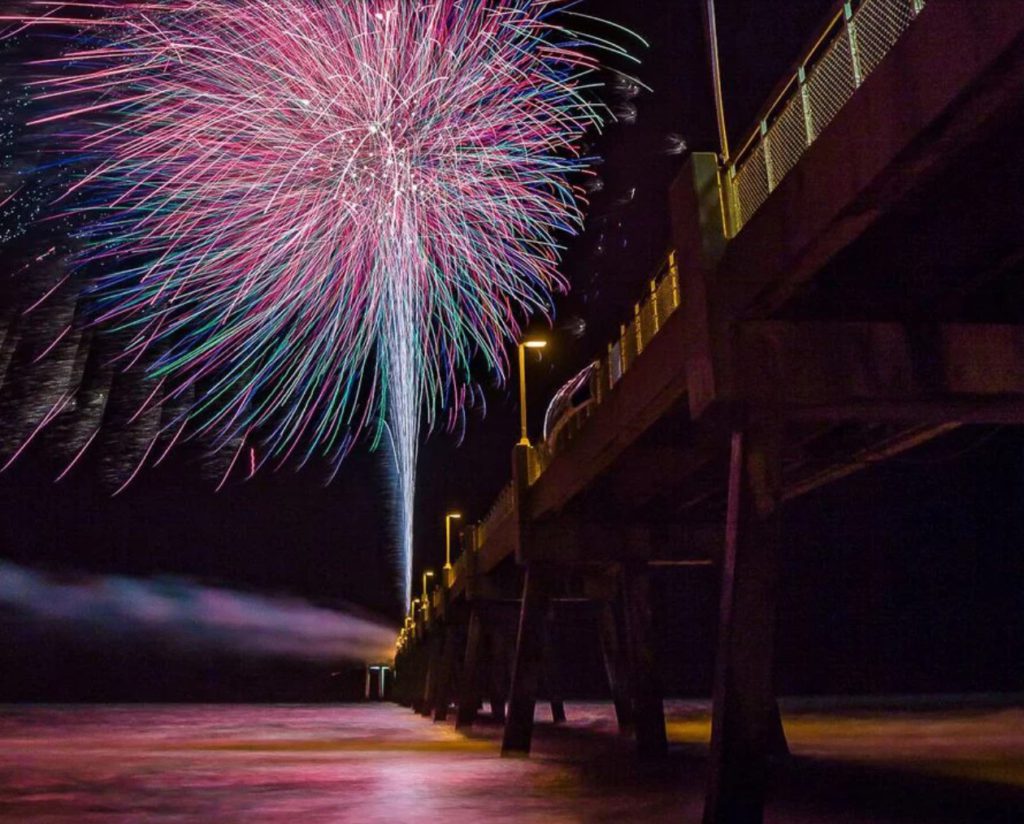 If you like the sight and sounds of fireworks over the water, you'll definitely enjoy the weekly summer spectacle put on at The Boardwalk on Okaloosa Island. This dazzling display takes place every single Wednesday night along the beautiful beaches of Okaloosa Island, and is a great way to spend time with your friends and family taking in an activity that's… get this: Free!
Think 4th of July caliber fireworks meets the beach, and you have a pretty good idea what this weekly celebration is about. Many families have such a blast (pun intended) that they make it part of their Destin or Fort Walton Beach vacation each year. I'm guessing yours may be one of them, after checking it out firsthand.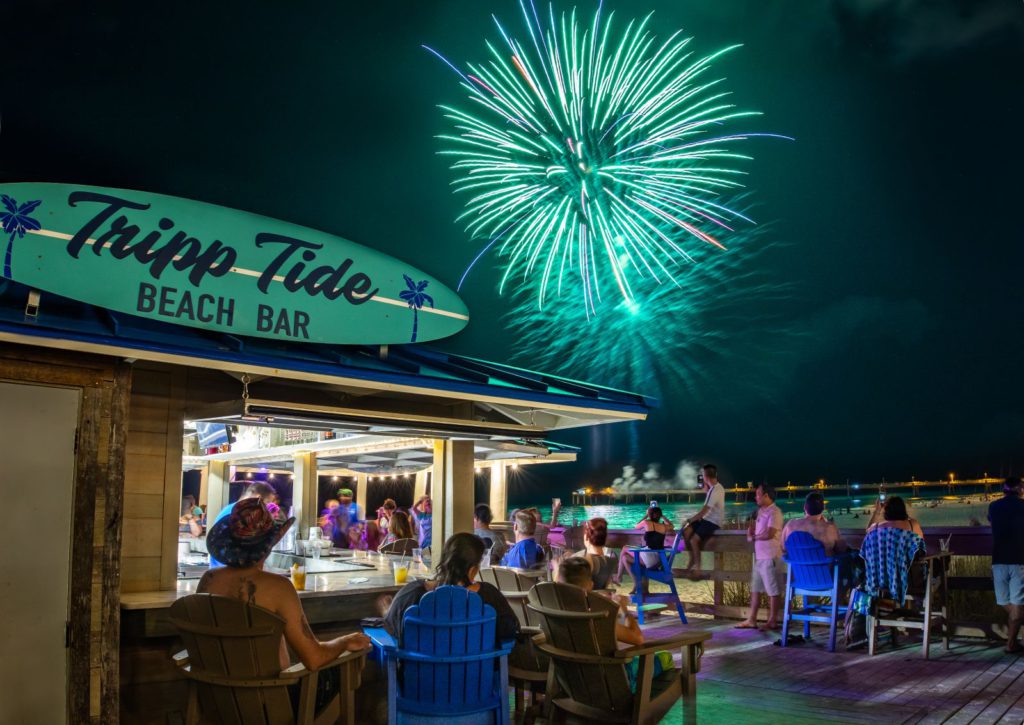 The shows start promptly at 9:00 pm and can be viewed from The Boardwalk's expansive parking lot, or from the public beach just behind The Boardwalk's array of shops and restaurants. Better yet you can even take in the celebrating while dining at Crab Trap, Rockin Tacos, AJ's or one of the other eateries nearby. We suggest arriving early so you're sure to see the whole show.
The free weekly firework shows take to the air every Wednesday night through August 10th this year. The Boardwalk is located in the heart of Okaloosa Island, only three miles from Destin, at 1450 Miracle Strip Pkwy. Fort Walton Beach, Florida.