Pensacola Seafood Festival Lining Up to be a Great Time!
Scrumptious food, fantastic live music, arts and crafts galore and much much more are on the menu at this year's Pensacola Seafood Festival in downtown Pensacola, Florida.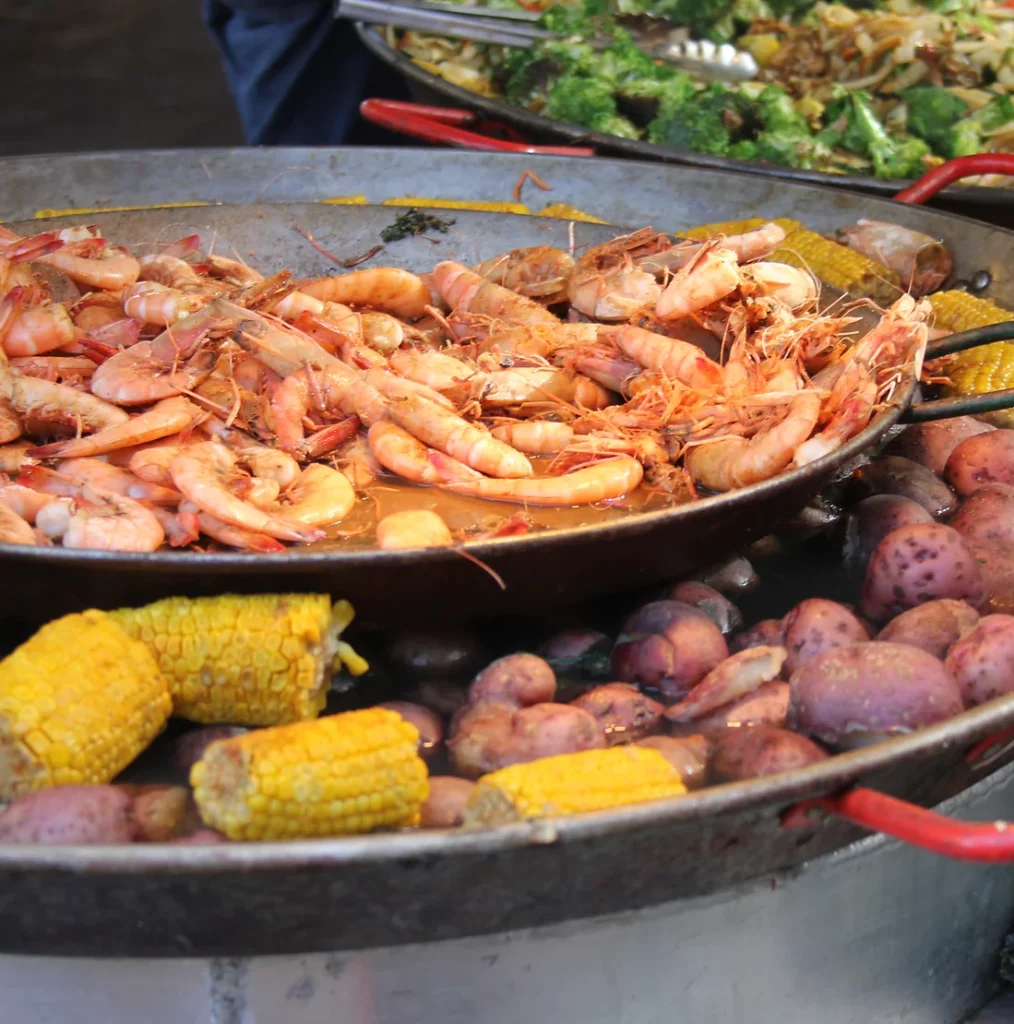 Schedule
Friday, September 29 | 11 a.m. to 11 p.m.
Saturday, September 30 | 10 a.m. to 11 p.m.
Sunday, October 1 | 11 a.m. to 5 p.m.
One of the Largest Arts & Crafts Fairs Around
There'll be more seafood than you can shake a fork at, and a wide swath of landlubber fare too. This is one of the largest arts and crafts fairs in northwest Florida, with more than 170 craftsmen and artisans from across the country offering their unique creations, including jewelry, pottery, ceramics, soaps, candles, gourmet goods, paintings, drawings, photography, clothing, glass, and more.
Seafood Galore
If it swims in the Gulf or ocean and is edible, chances are it will be available at this year's festival. If you're a fan of low country boils and sampler platters, you'll be tickled to know the variety they'll include, such as Shrimp, Scallops, Crab, Crawfish, Grouper, Alligator, and Lobster Rolls, just to name a few. They'll also be Crab Cakes, Conch Fritters, Coconut Shrimp, Grits a YaYa, Gumbo, and more!
Gulf to Table
There will also be a demo kitchen where some of the area's best chefs will whip up some of their finest recipes and provide tastes to spectators. Previous Pensacola Beach restaurant participants include Café NOLA, Felix's Restaurant and Oyster Bar, Flounder's Chowder House, The Oyster Barn, The Fishing Hole Restaurant, and more!
Landlubbers
If you aren't a seafood fan, bring your appetite anyway. The festival will have you covered with a variety of choices including Burgers, Hot Dogs, Chicken Tenders, Turkey Legs, Bloomin' Onions, Corn Dogs, Nachos, Funnel Cakes and French Fries. For your sweet tooth, they'll be Gelato, Sno-Cones, Apple Dumplings, Root Beer Floats, Fresh-Squeezed Lemonade, and more!
Entertainment
If history is an indicator, there could be some future Grammy Award-Winning artists in this year's lineup. Previous festival performers who have won Grammys include Chris Stapleton, Brothers Osbourne, The Revivalists, Moon Taxi and others!
The 2023 lineup is still being hammered out, so check back frequently for updates! We'll let you know as soon as we do!
Parking
First-come first-serve parking will be available during the festival throughout the downtown area. Private businesses own the downtown lots and will probably charge fees. Handicapped parking will be available after 5 p.m. Friday through Sunday at the Port of Pensacola parking lot at 700 South Barracks Street.
The Perfect Place to Stay During the Pensacola Seafood Festival
And as for where you'll stay during the festival, BeachGuide has you covered!
Click here for a lengthy list of Pensacola Beach vacation rentals . Choose from beachfront condos to large luxurious beach homes, many situated between the Gulf and sound, and some gated with shared access to swimming pools and boat docks.
You're sure to find one that's perfect for your needs! For personalized help, call a BeachGuide vacation planner 7 days a week at 888-404-2602. Or book your stay online today on BeachGuide.