Fun Outdoor Beach Activities for Kids and Adults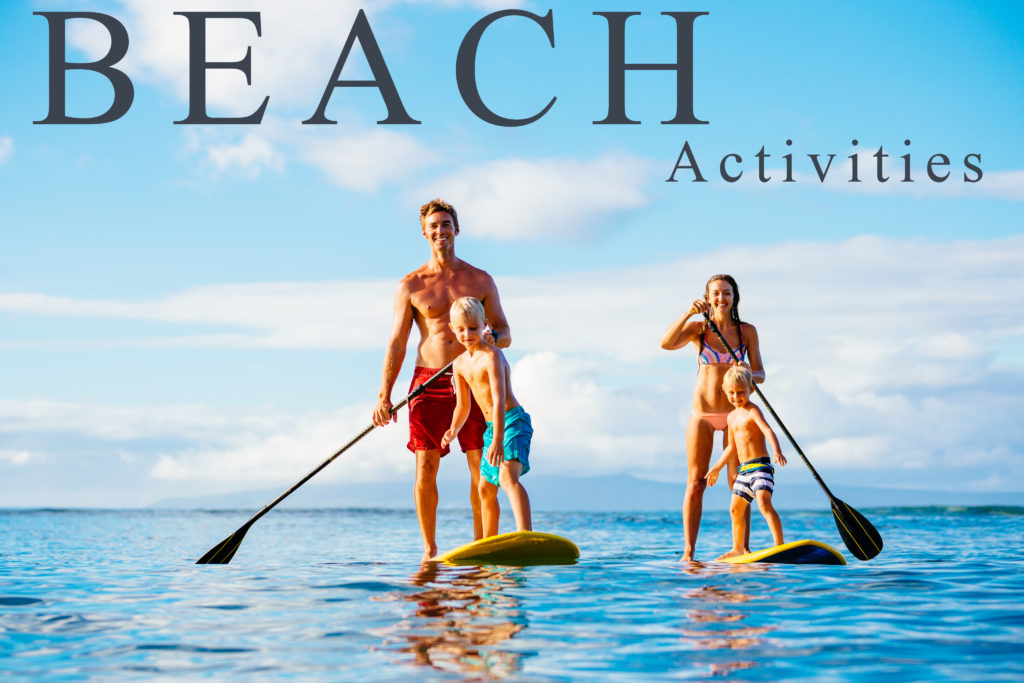 Lots of Beach Activities Choices
A trip to the Gulf Coast is the perfect vacation for families who love fun outdoor beach activities for kids and adults. But not everyone is content to lie on the beach or romp in the Gulf all day – especially if traveling with kids. For families who want to combine beach time with other activities, there are lots of choices for rounding out days still enjoying the great outdoors.
Sandcastle Lessons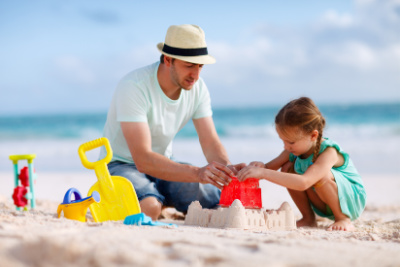 While you relax on the sand, entertain the kids by booking a sandcastle lesson. Professional sandcastle builders will meet you on the beach and teach the kids how to build a sand palace that will be the envy of all other beachgoers. Sand Castle Lessons is a company that operates in Destin and 30A, and Sand Castle University will come to you in Orange Beach, Gulf Shores, and Fort Morgan. Consider packing plenty of sandcastle building supplies for your trip.
Paddleboarding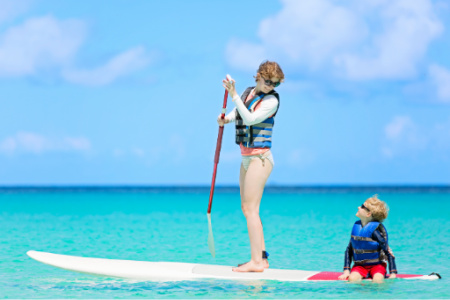 Resoundingly popular stand-up paddleboarding (SUP) is a safe way to get the kids out on the water either on a paddleboard of their own or riding in tandem with an adult. Rent paddleboards for a day and take it from the beach into the Gulf or go on a guided paddleboarding tour with outfitters that will lead you through the coastal waterways. If you're staying along 30A, you can paddleboard in the area's famous coastal dune lakes.
Bike Rentals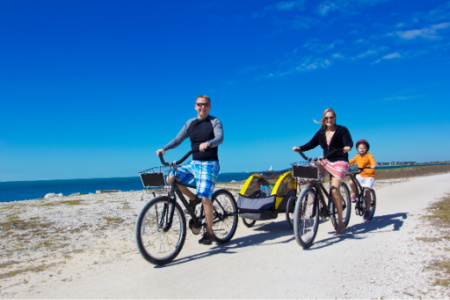 Encourage healthy physical activity for the family by renting bikes to cruise – rather than driving – around the area. Most beach destinations have bike lanes or bike paths that run parallel to the main thoroughfare. Take your bikes to a nature preserve like Gulf State Park or Grayton Beach State Park for a fun outdoor beach activity and change of scenery. In Panama City, you can also bike on the beach!

Fishing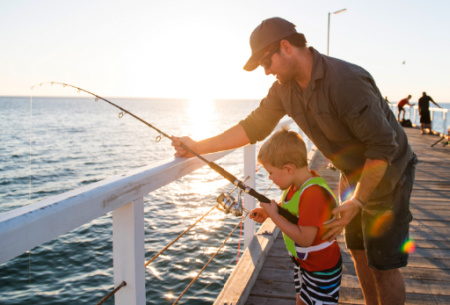 Grab some rods and reels and head out on a fishing-trip excursion. You can charter a boat for just you and your family or join in the fun on a fishing party boat. For a less-expensive outdoor beach activity that's still just as fun, take the kids to a fishing pier. If you don't have a fishing license, most public piers offer daily permits for a minimal fee.
Cruises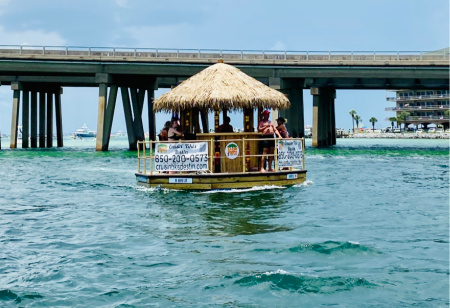 Nothing says fun outdoor beach activities like a sunset sails with tropical cocktails. Private catamaran and boat charters – like Paradise Adventures in Panama City or Smile N' Wave in Destin – are available to take out small groups. A unique and fun option is the Cruisin' Tiki in Orange Beach, a literal floating tiki bar that allows one group per sail (up to 6 people). Or plan a trip aboard the Southern Star dolphin and sunset cruise ship, the Buccaneer Pirate Ship, or AJ's SeaBlaster in Destin, Florida.
Nature Walks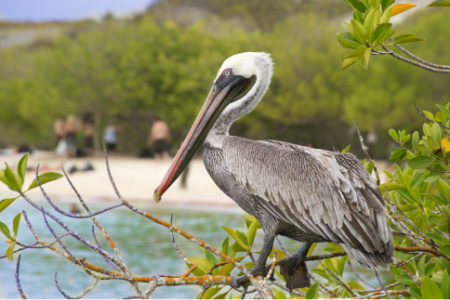 Explore the natural beauty of coastal areas on foot via nature trails. Along the Alabama and Florida Gulf coasts you'll find several preserves and state parks with miles of trails and plenty of wildlife to observe. In Alabama, the Coastal Birding Trail features six birding loops in Baldwin and Mobile counties. Make it educational for the kids by packing a field guide to coastal birds. Enjoy the public art – including wooden horses and a mermaid – along an 1,800-foot trail through Alys Beach's nature preserve. In Pensacola, visit Jones Swamp Wetland Preserve to wander through a 1,300-acre swamp.
Scuba Diving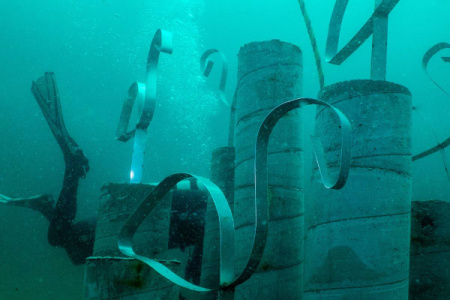 Take your beach vacation to the next level – literally – by submersing yourself beneath the surface of the sea. There are plenty of diving spots in the Gulf for certified divers, including wrecks, artificial reefs, and even a museum. The Underwater Museum of Art, located in Walton County, Florida (off Grayton Beach State Park), features sunken art pieces and sculptures for divers to view. South Walton also has four artificial reefs (arranged to look like sea creatures) for divers and snorkelers. Panama City Beach has been designated the "Wreck Diving Capital of the South" because of its many historic wrecks, including the 185-foot Black Bart, the 441-foot World War II Liberty ship, and the 465-foot Empire Mica. Orange Beach has several diving sites accessible from the beach; both Whiskey Reef and the Orange Beach Snorkeling Reefs are just a short swim from shore.
---
The Perfect Accommodations
Need a place to return home to each day after pursuing fun outdoor beach activities? Our beach vacation rentals along the Gulf Coast include a wide range of accommodations, everything from hotel rooms and suites to spacious, fully furnished beach houses, condos and villas. Some can be booked online directly from Beachguide.com with no added fees.
This article was originally written by Julia and updated periodically by BeachGuide staff.