Crab Island: Submerged Sandbar Is Destin Hot Spot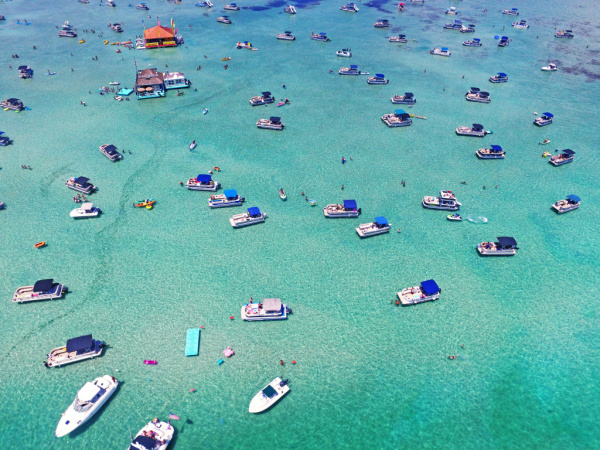 Have you visited Crab Island yet? If so, you know it's the hot spot locals go to when craving a breezy, fun day on the water. Not really an island at all, this popular Destin gathering spot is actually a submerged sandbar. Located on the bay side of Marler Bridge, the sand bar is covered in shallow water that ranges in depth from 2 to 10 feet. It's a great spot to anchor a boat, hang out with friends, and cavort in the surf on a hot summer's day.
Not Your Average Water Sports Playground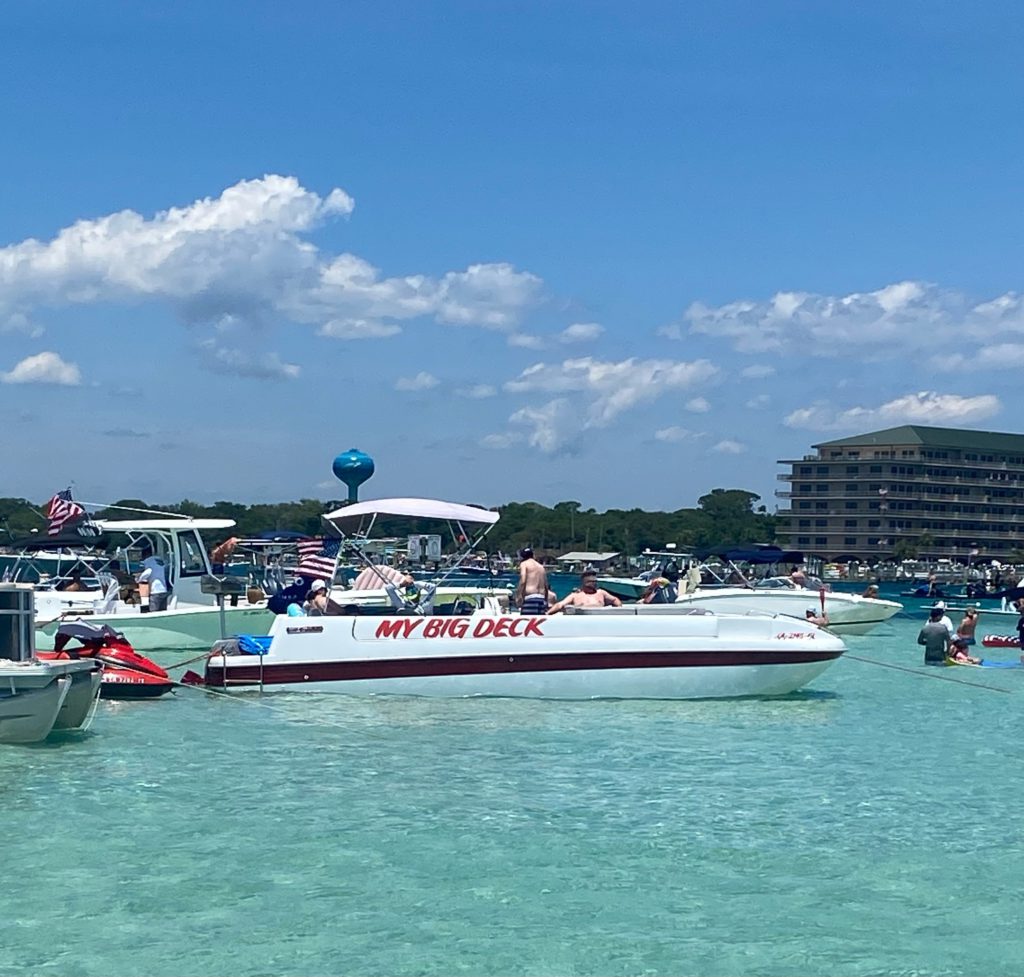 There's always something exciting happening in the summer on Crab Island. Football, volleyball, frisbee and sporty water games are nearly always in action. As for swimming and snorkeling, Crab Island ranks high on the list of fun things to do in Destin for the kids. With goggles and fishing nets in tow, kids have a blast searching for hermit crabs, as well as cruising the silky smooth water on their favorite float. Once they spy all the fun to be had, you may never get them back on land!
Best Time for the Clearest Water at Crab Island
The water at Crab Island changes with the tides. For the clearest water, check this Destin tide chart and plan your trip during high tide, when the water is moving from the Gulf to the bay. The water during low tide is still nice, but murky. At low tide, the water is moving from the bay to the Gulf.
Food Barges, Floating Vendors and More
A big day at Crab Island can really build an appetite. Good thing is you don't have to leave the fun to find good food to eat. Better yet, it comes right to you! A one-of-a-kind restaurant/snack barge serves burgers, sides and munchies to keep your hunger in check. Floating boat vendors are also on the scene selling tasty ice cream, boiled peanuts, hot dogs and cool souvenir T-shirts. How's that for service? If you're still hankering for a big meal after sunset, Destin Restaurants fits the bill with some of the freshest seafood on the coast. Or, if you want to go straight to a waterfront restaurant from Crab Island, Dewey Destin's Seafood is within view. You can park at the pier, order at the window, and sit along the pier still within view of Crab Island. Dewey's specializes in fried seafood baskets, sandwiches and cold beer.
How to Get To Crab Island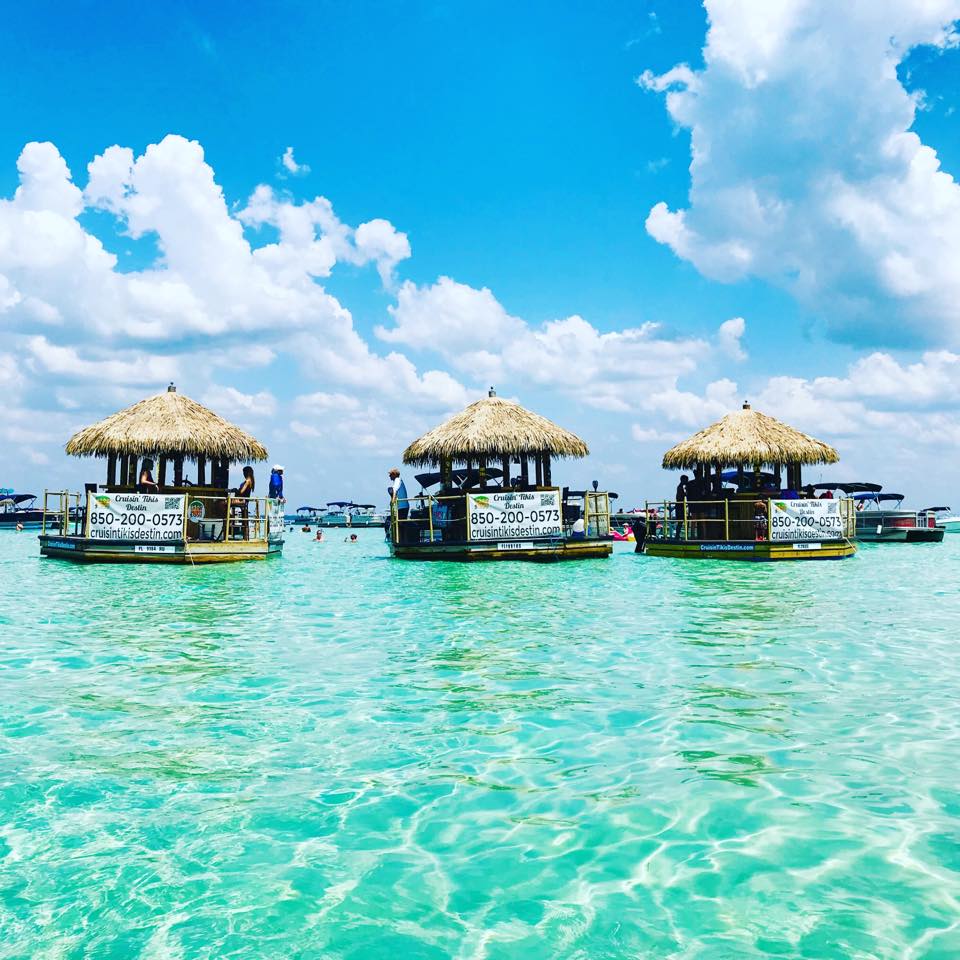 Crab Island is easily reached by boat or Jet Ski. You can either rent your own, bring your own, or sign up for an excursion with one of the local captains, or even a Tiki Cruise boat. To rent a boat, sign up for a charter, or see other fun activities Destin offers, visit our Destin Recreation listings. Once you have your ride, pack a cooler and bring your smile for an experience you won't forget!
Play and Stay in Destin
If you need a place to stay, Destin offers a great mix of Destin vacation rentals, including beachfront condos, vacation homes and beachfront hotels, checking everything off your list from great ocean views to beach set-up service. If you plan to bring your own boat, a couple of vacation rentals rights on Destin Harbor are the luxurious high-rise Harbor Landing condo rentals, and Sandpiper Cove. Both have beach access and boat launches. Check availability and book your stay on BeachGuide. Our vacation planners are also available by phone at 888-698-1488 to answer any questions and help you with your reservation.