Coastal Dune Lakes: Rare Treasures Along South Walton's Scenic 30-A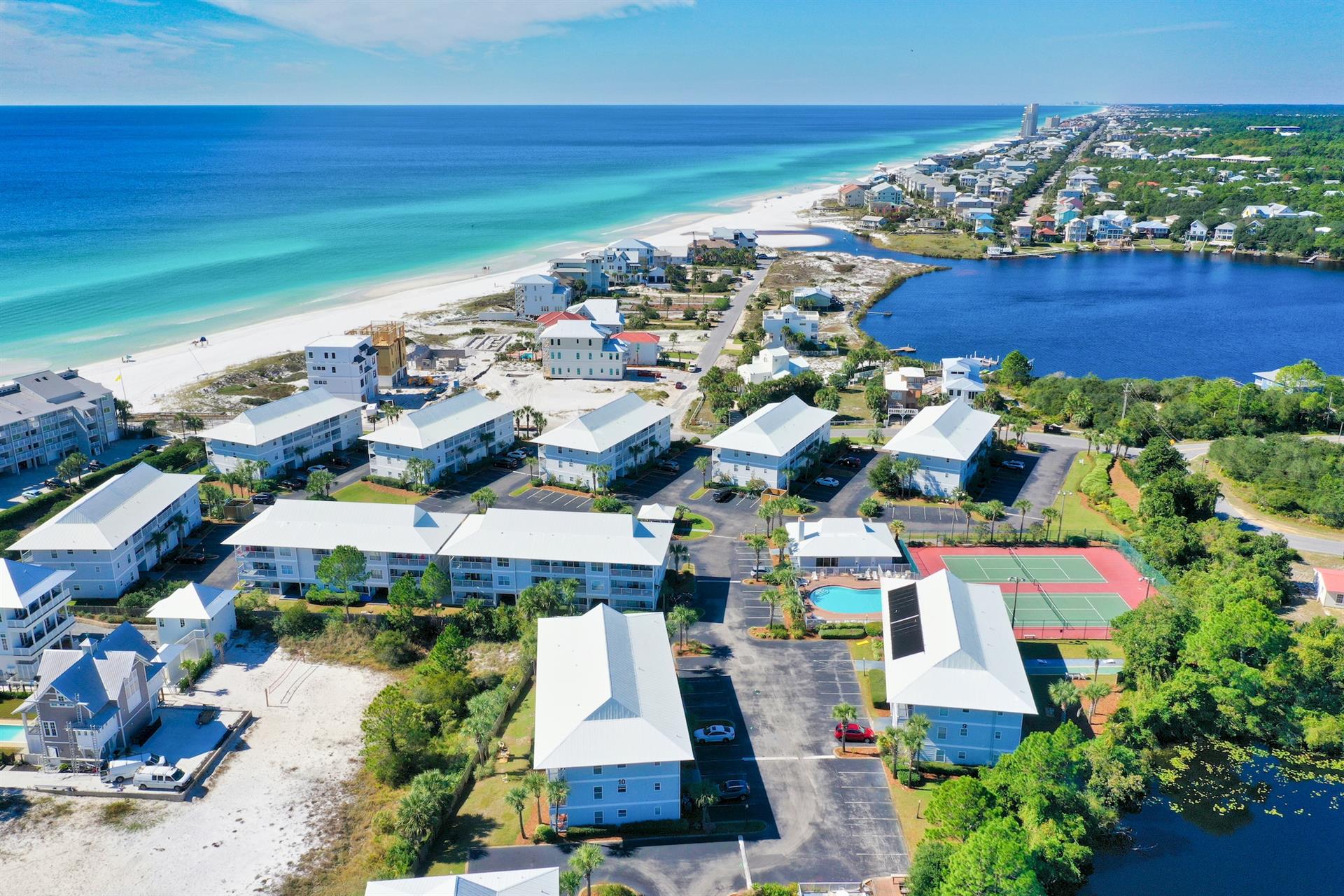 Hiding in Plain Sight
It's no secret that the white-sand beaches and sparkling Gulf waters along South Walton's Highway 30-A are irresistible draws for beachgoers. And it's safe to say that the majority of visitors who enjoy the quaint accommodations, charming shops, and outstanding eateries giving 30-A its unique character tend to return again and again. But no matter how many times you've driven, walked, or biked through the area, chances are you may have overlooked some of its most interesting natural attractions – its 15 named coastal dune lakes existing along 26 miles of coastline.
Evolving Blend of Fresh & Salt Water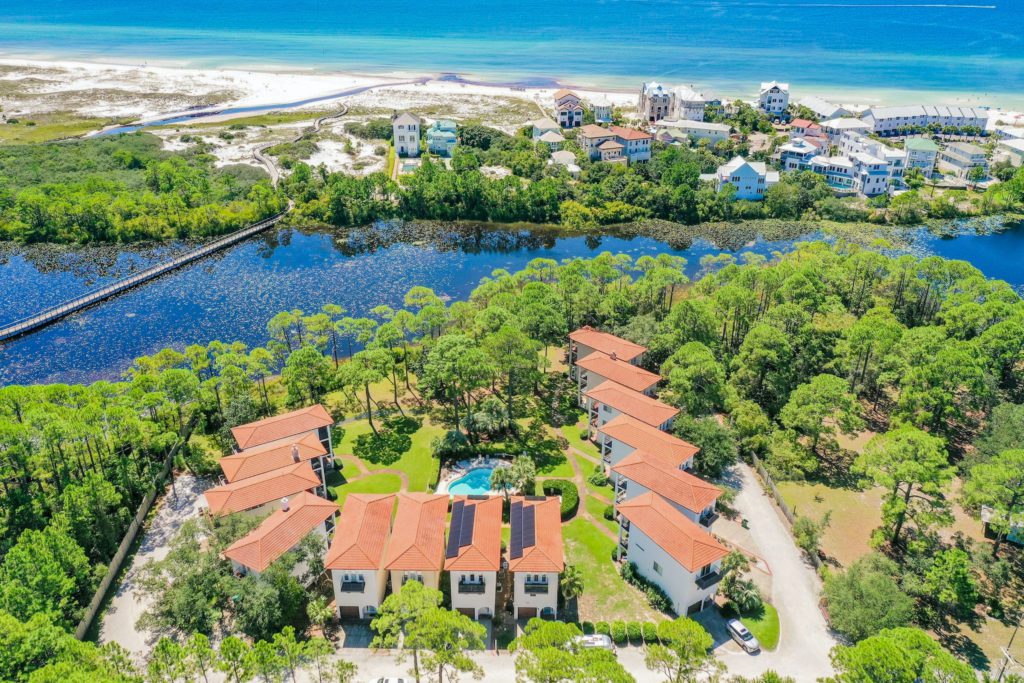 Not ordinary lakes, coastal dune lakes are shallow (the average depth is five feet), irregularly shaped, and brackish (containing both fresh and saltwater). They have only been found in a few places around the world, including Australia, Madagascar, New Zealand, Oregon, and South Walton County, Florida, with the largest of the lakes–Lake Powell–also stretching into Florida's Bay County.
Believed to be as much as 10,000 years old, South Walton's dune lakes were originally formed by wind and waves and are constantly changing. The lakes' water levels sometimes rise due to rainfall and inflow from streams, causing them to overflow, breach sand dunes, and send fresh water into the Gulf. Depending on the tides and other conditions such as shifting sands, water from the Gulf also flows into the lakes, carrying saltwater plants, fish, and other marine life along with it.
Habitats for Diverse Fish, Wildlife & Plants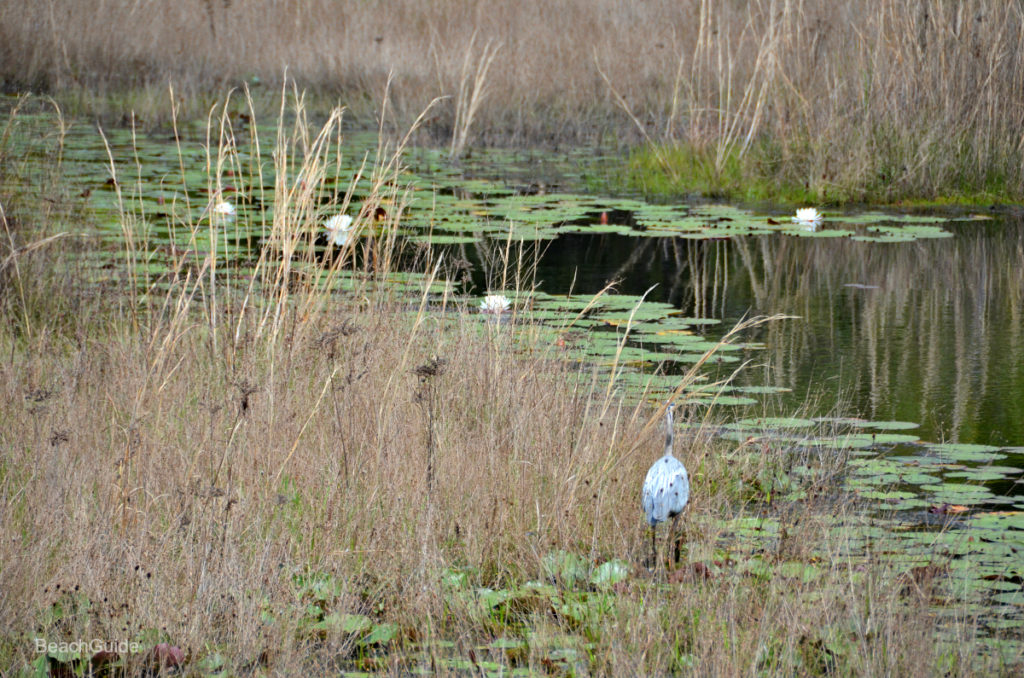 Because they're made up of both salt and fresh water, coastal dune lakes are hosts to a diverse fish and animal populations, with species ranging from largemouth bass, bream, and catfish to flounder, shark, and speckled trout. They also provide homes for American alligators, eastern mud turtles, North American river otters, and more. And The lakes offer a habitat suitable for both fresh and saltwater plants.
With their bounty of fish and wildlife, South Walton's coastal dune lakes are popular destinations for anglers, birdwatchers, and other nature lovers. They're also great spots for stand-up paddle-boarding, canoeing, kayaking, and other water sports. Several of the lakes are located within the boundaries of four state parks – Camp Helen, Deer Lake, Grayton Beach, and Topsail Hill Preserve. The parks offer hiking and biking trails, fishing piers, boat ramps, picnic areas, and other recreational facilities as well as the unspoiled natural beauty of wetlands, coastal forests, and beaches.
From west to east, South Walton's coastal dunes lakes are Fuller, Morris, Campbell, Stallworth, Allen, Oyster, Draper, Big Redfish, Little Redfish, Alligator, Western, Eastern, Deer, Camp Creek, and Powell. The largest, Lake Powell, can be seen from U.S. Highway 98 in Bay County. Next time you head down Highway 30-A, you may decide it's well worth your time to detour for a closer look at some of these beautiful coastal treasures.
Places to Stay Near 30a's Coastal Dune Lakes
Need a place to stay while you're in the area? Just visit BeachGuide where you will find houses and condos on Hwy 30a plus lists of 30a restaurants, 30a golf courses, and other fun things to do on 30a.
Stay at Heron's Watch condos in Seagrove and enjoy kayaking the lake from the property's pier, and access to one of the most beautiful beaches in the world.
Beachside Villas Seagrove is one casual property off the beaten path, but within walking distance (and views) of Eastern Lake.
This article was originally published in 2015 and revised in 2023 by BeachGuide editors.