Gulf Shores and Orange Beach Boat Launches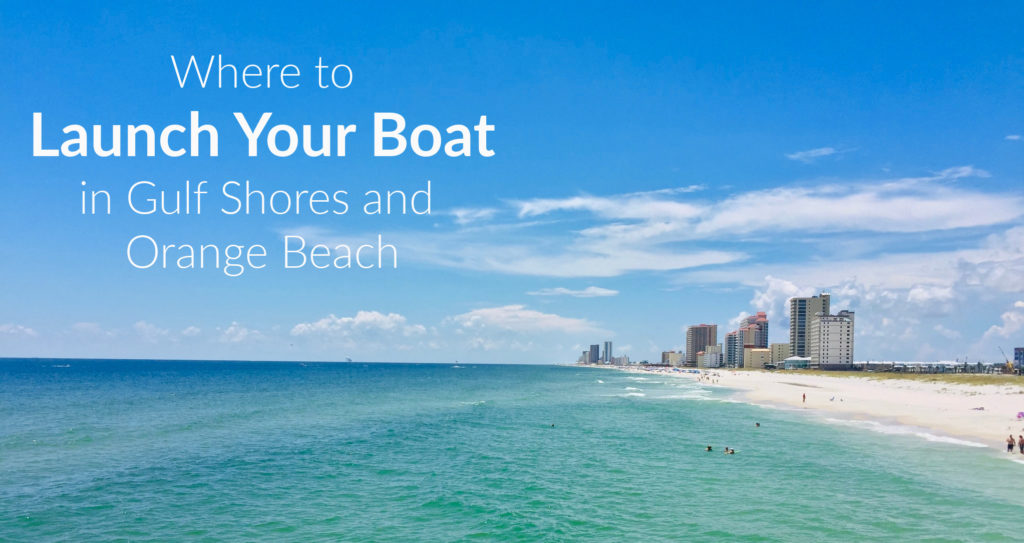 Fort Morgan Public Boat Launch
Fort Morgan's Public Boat Launch provides courtesy access to the beautiful waters of the Gulf of Mexico. With multiple slips allowing four boats to be launched or retrieved simultaneously, boating enthusiasts can come and go with ease. Ten parking spots allow for individuals or groups to meet for a day of fishing and recreation. While you're there, head over to the Fort Morgan State Historical Park to see Fort Bowyer, constructed in 1813 to protect the U.S. Army from British attack. A concession stand and gift shop are open to visitors for cold beverages and history memorabilia. Call ahead for hours of operation. When planning your visit, check out these Gulf Shores vacation rentals.
How to get there: 110 Hwy. 180 W. • Gulf Shores, AL 36542
From Highway 59 in Gulf Shores, turn west on Highway 180. Go to the end of the road and enter Ft. Morgan Historical Park. The boat ramp is on the right just past the ferry landing. 251-540-2628 (small fee)
MO's Landing / Lagoon Park
Ready for the outdoors? Mo's Landing – also called Lagoon Park – sets the stage for handicap accessible boating, cycling, kayaking, jogging, canoeing and more along the north shores of Little Lagoon. Unload your boat and park your car in one of 25 free parking spots, flanked with nighttime lighting. Two concrete ramps welcome you to the Gulf Shores boat launch, giving you public access to recreational cruising and fishing in a fully-stocked ocean. Visitors have access to public restrooms adjacent to a deck overlooking the picturesque lagoon lined with pine trees, piers and boathouses. Don't forget Fido – pets area allowed, too.
How to get there: 18068 Fort Morgan Road • Gulf Shores, AL 36542
The park is 1.8 miles west of Highway 59 on Fort Morgan Road (Highway 180).
The Pines Boat Launch
(update: 1/21/2021 closed indefinitely because of storm damage.)
Looking for something simple? The Pines Boat Launch does exactly that with one ramp, ready to go when you are. After launching your boat into Bon Secour Bay, park your car along the roadside – up to four cars. There are no restrooms or lights on the property, so best return to the boat launch before dark or pack a flashlight.
How to get there: 7950 Fort Morgan Road • Gulf Shores, AL 36542
From Highway 59, head down Fort Morgan Road for 12 miles.
Canal Park Boat Launch
Located on the canal down from The Wharf in Gulf Shores is the Canal Park Boat Launch. From here, boaters enjoy instant access to one of the most popular waterways in the area. Paved with plenty of free public parking – 34 spots to be exact – Canal Park Boat Launch provides a courtesy dock and conveniently located restrooms.
How to get there: 200 East 24th Avenue • Gulf Shores, AL 36542
Located under the Alabama Highway 59 bridge in Gulf Shores.
Cotton Bayou Boat Launch
Look for the blue Orange Beach water tower and you'll find the Cotton Bayou Boat Launch, located next door. With two ramps available to the public, boat lovers have fast access to Orange Beach Fishing at its finest. A great way to explore the area by boat is to follow the Orange Beach Canoe Trail, leading you to Wolf Bay, Bay La Launch, Arnica Bay, Bayou St. John and the Cotton Bayou Boat Launch.
How to get there: 25808 Perdido Beach Blvd. • Orange Beach, AL
Located about a quarter mile east of Alabama Highway 161, directly across from Perdido Beach Boulevard and Cotton Bayou Beach Access.
Boggy Point Boat Ramp
Renovated in early 2019, Boggy Point Boat Ramp features all-new boat docks, two ramps and spacious paved parking for up to 30 vehicles with trailers. You'll find the popular boat launch site near the Perdido Pass Bridge, directly adjacent to the main channel. Restrooms are available for the public as well as lighting for those post-sunset boating adventures. Before you head in late with that big catch, be sure to book your relaxing stay in an Orange Beach condo, beach house or hotel.
How to get there: 27491 Marina Road • Orange Beach, AL
Located just off Alabama Highway 161 at the end of Marina Road