Beach Wedding Cost: Keep Your Budget on Track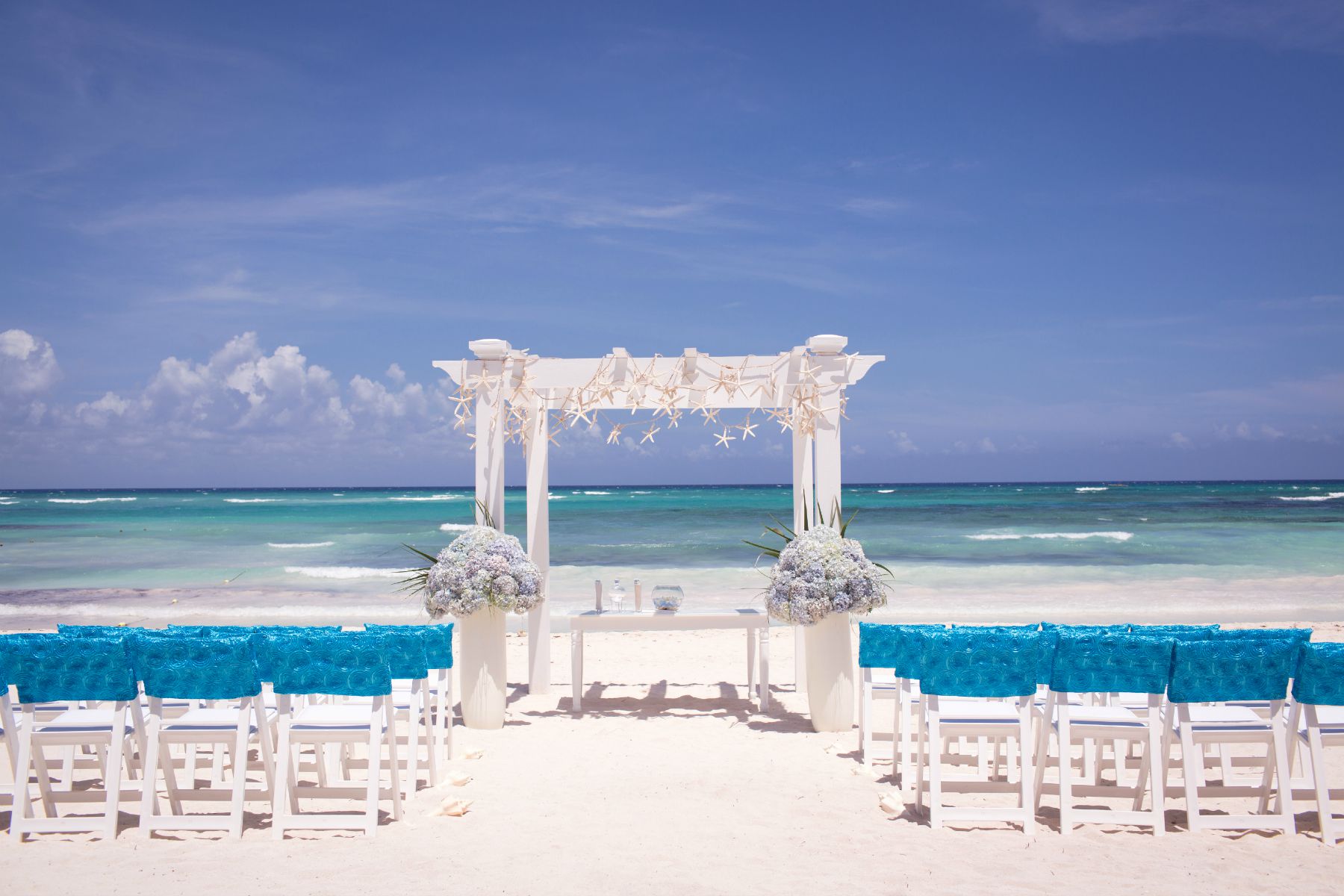 There are literally hundreds of decisions to be made when planning a wedding. The first one is deciding where you want to get married. For those of us in love with the sugar-white sands of the Gulf Coast, a beach wedding is an ideal way to personalize the celebration. And the icing on the wedding cake—enjoying quality time with your guests in your favorite beach locale!
On a Budget? Just Beach It!
Of course, the location of your wedding sets the theme and mood, but equally as important, it determines the budget required for the event. According to The Knot, the national average cost of a wedding, is $33,900 (that's including the cost of the engagement ring, but excluding honeymoon expenses). Depending on the city, a wedding reception at a banquet hall or hotel can set you back many thousands, and the time you'll spend with your guests is just a few hours at most.
A destination wedding on the Gulf Coast can cost considerably less. According to Florida Beach Weddings, prices start at as little as $699 and average around $2,500, depending on the location. Depending on which state you choose for your ceremony, the average cost per guest can range from around $127 to $200 or more. So, obviously, the best way to save money on your wedding is to limit the number of guests. And a beach wedding can do just that! There are also plenty of wedding planners specializing in beach ceremonies who offer packages priced at less than $1,000. Best of all, you'll have a getaway on the Emerald Coast, making truly wonderful memories with family and friends!
Elegant, Casual, Traditional, Relaxed, Intimate — Now Serving All Wedding Styles
It's never been easier to plan a wedding along the Gulf of Mexico—and there are a lot of venue options, ranging from sunset nuptials on the sand to an elegant terrace ceremony with a view. Sandestin Golf and Beach Resort, for instance, offers a multitude of venues for weddings of every size and budget. Options at this popular Northwest Florida resort range from beach to bay and include ballrooms, swimming pools, and more. Costs, which include the venue, refreshments, decorations, and other packaged options, start at around $2,000.
A trend we've noticed here at BeachGuide.com is that couples are choosing large beach houses for wedding venues. Depending on the size of your wedding party, you can find a home or group of homes spacious enough to lodge your guests and also host your event. Rates vary seasonally but generally range from around $950 daily (about $6,000 for a week) in winter to up to $10,500 weekly in midsummer (when most can only be rented by the week). Many of the homes feature a beachfront location that is the perfect spot for a wedding.
Start Your Search, and Make Your Dream Come True
Whether you're planning an intimate ceremony for a few guests or a grand wedding celebration with hundreds of attendees, you'll find the perfect setting on the Gulf Coast. Start your search for a location and venue now by checking out our listings on BeachGuide.com.
---