Knowing the Rules Means Safer Water Fun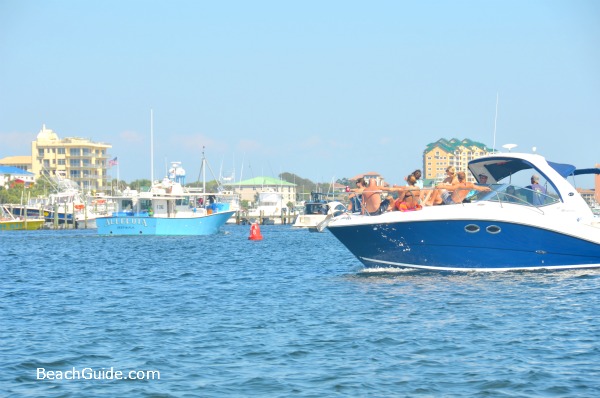 A little knowledge goes a long way toward making sure that fun on the water is also safe.   That's why the U.S. Coast Guard Auxiliary in Fort Walton Beach is offering a boating safety course, to be held at the Fort Walton Yacht Club on Saturday, May 19. This is an approved boater safety course, which means that it satisfies Florida law regarding who can legally operate a vessel in the state.
Cost of the course, which covers types of boats, navigation, safety equipment, and coping with boating emergencies, is $35. Included in the price are an exam, a Florida Wildlife Commission safe boating identification card, lunch, and a line handling/knots tying demonstration.
To sign up, contact John Ryan at 623-980-8782 or ryanjohnj@hotmail.com. Registration for the course, which runs
from 8:30 a.m. to 4:30 p.m., begins at 8:15 a.m. Pre-registration is required by May 14. The Fort Walton Yacht Club is at 180 Ferry Road Northeast.
Planning to visit the Destin/Fort Walton area soon? The best place to start organizing your trip is right here at BeachGuide.com. Check out our Destin Florida vacation rentals, Destin restaurants, Fort Walton Beach condo rentals and hotels, Fort Walton restaurants, and other helpful links.
For information on pontoon boat rentals, kayaks and Waverunners, see Things to do in Destin or Fort Walton Beach Attractions.