Gulf Coast 4th of July Fireworks Schedules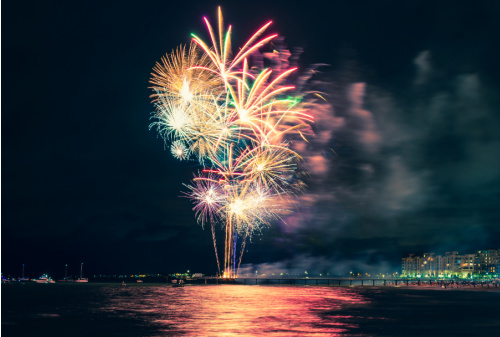 All along the Gulf Coast, resorts and communities are gearing up to celebrate July 4th fireworks celebrations with food, music, and more. And since the fun starts on Friday, July 2, and continues through the weekend, we've compiled a list so you won't miss a thing. (Unless otherwise stated, admission to all events is free.)
Destin Fireworks 2021
Sunday, July 4, 7 p.m., 4th of July Extravaganza on the Harbor — Red, White, and Blue Celebration. Live music, children's activities, and fireworks at HarborWalk Village. July 4 fireworks begin at 9 p.m.
Sunday, July 4, 9:15 pm, fireworks at Baytowne Wharf. The fun starts at 6:00 pm with lawn games, inflatables and kids crafts. Then enjoy live music on the Events Plaza Stage at 7:00 pm, followed by a fireworks display that will light up the night sky at 9:15 pm. For more daily events leading up to the July 4th celebration, visit the Baytowne Wharf events page for July.
Other weekly fireworks in Destin go on all summer long. See our Destin Events calendar for more info, and read about other Summer Events at Sandestin and events at Destin Harbor.
Fort Walton Beach 4th of July
Details are pending for this annual fireworks extravaganza at the landing in Fort Walton Beach.
Okaloosa Island Freedom Fireworks — hosted by Okaloosa Boardwalk. Enjoy a military tribute to veterans and then a fiery tribute launched from the pier at 9 pm.
Gulf Shores July 4 Fireworks Schedule 2021
Gulf Shores – Sunday, July 4, 9 p.m., the Fourth of July Fireworks Celebration features specialty shell fireworks at Gulf Shores Public Beach.
Sunday, July 4, 10 a.m. to 3 p.m., Fort Morgan's Salute to American Independence. Artillery and small arms firing demonstrations, special tours of the fort, at Fort Morgan. No additional charge with admission to the fort ($8 for adults, $5 for children aged 6 to 12).
Orange Beach July 4 Fireworks

Sunday, July 4, 2021 6 p.m., Independence Day Celebration at Perdido Beach Resort. Concert and barbecue feast are followed by fireworks at 9 p.m., all on the Beach Deck. Call 251-981-981 for pricing information and advance tickets.
Mexico Beach July 4 Fireworks
On Sunday, July 4, 2021 8:30 p.m. the annual July 4 fireworks celebrations can be enjoyed from the beach and local restaurants – the perfect Independence Day setup!
Apalachicola July 4 Fireworks
Saturday, July 3, 2021, starting at 5 p.m. (Eastern Time), Independence Eve Celebration at Riverfront Park. The whole family will love live music, food trucks, a parade, ice cream social, veterans' tribute, and a spectacular fireworks show over the water.
Panama City Beach 4th of July Fireworks 2021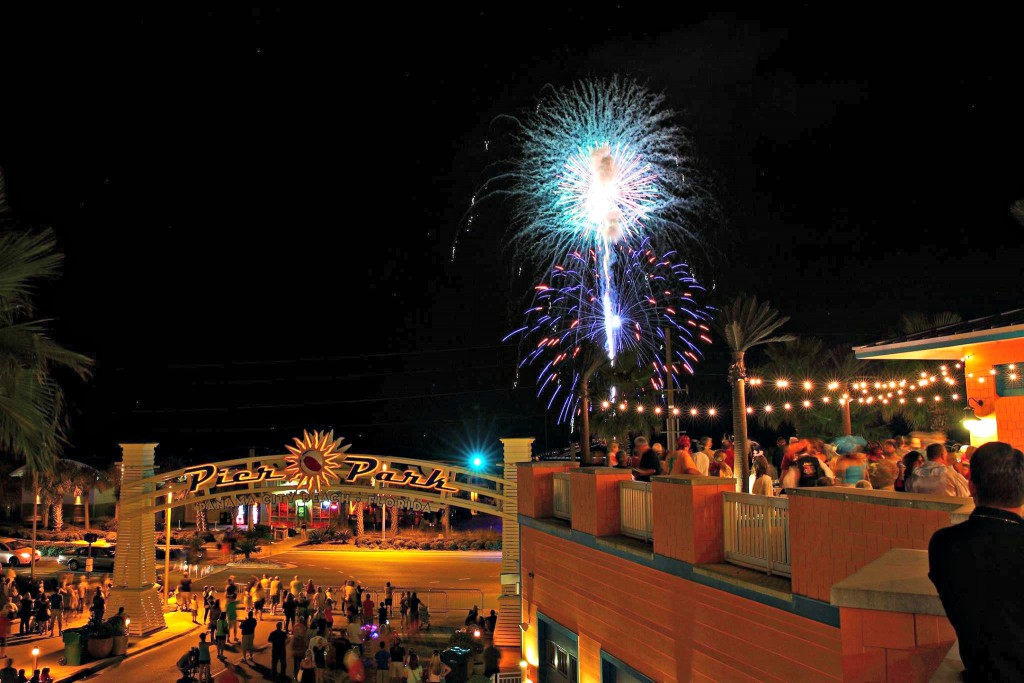 Panama City Beach – Three firework shows keep you celebrating America all weekend – Light Up the Gulf on Saturday, July 3, 9 p.m., Freedom Rocks! Fireworks on July 3 at 8:45 p.m., and Star Spangled Spectacular on Sunday, July 4, at 9 p.m.
Pensacola July 4 Fireworks 2021

Sunday, July 4, 8:30–9:30 p.m. Pensacola Beach fireworks along the Boardwalk and Santa Rosa Sound.
Highway 30a Fireworks Schedule 4th of July 2021
Rosemary Beach – It all starts on Sunday, July 4, with a Bike Decorating Breakfast and red, white and blue Bike Parade beginning in North Barrett Square. A family field day follows with hula hoop contests, sack races, balloon tosses and more. Don't miss the amazing fireworks show beginning at dark.
Seaside – On Sunday, July 4, the Seaside Fourth of July Parade down Scenic Highway 30A, 8 a.m. takes off. Then grab your spot on the lawn early for the Pensacola Symphony Orchestra Pops! and fireworks finale.
Although this July 4th holiday is pretty much booked up, it's time to plan for fall and next summer! For more places to stay in any of these communities, just check out our Beach Vacation Rentals, including condos, vacation homes and beachfront hotels.